The Force
We firmly believe that the force is something we are born with.
We are deeply convinced that physical sports are able to awaken the force.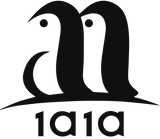 1a1a professional tailoring,
satisfies user's demands across various sports scenes, and helps to retrieve the original aesthetic force deep in heart.
Activate your innate force in the field.
May the FORCE be with you.